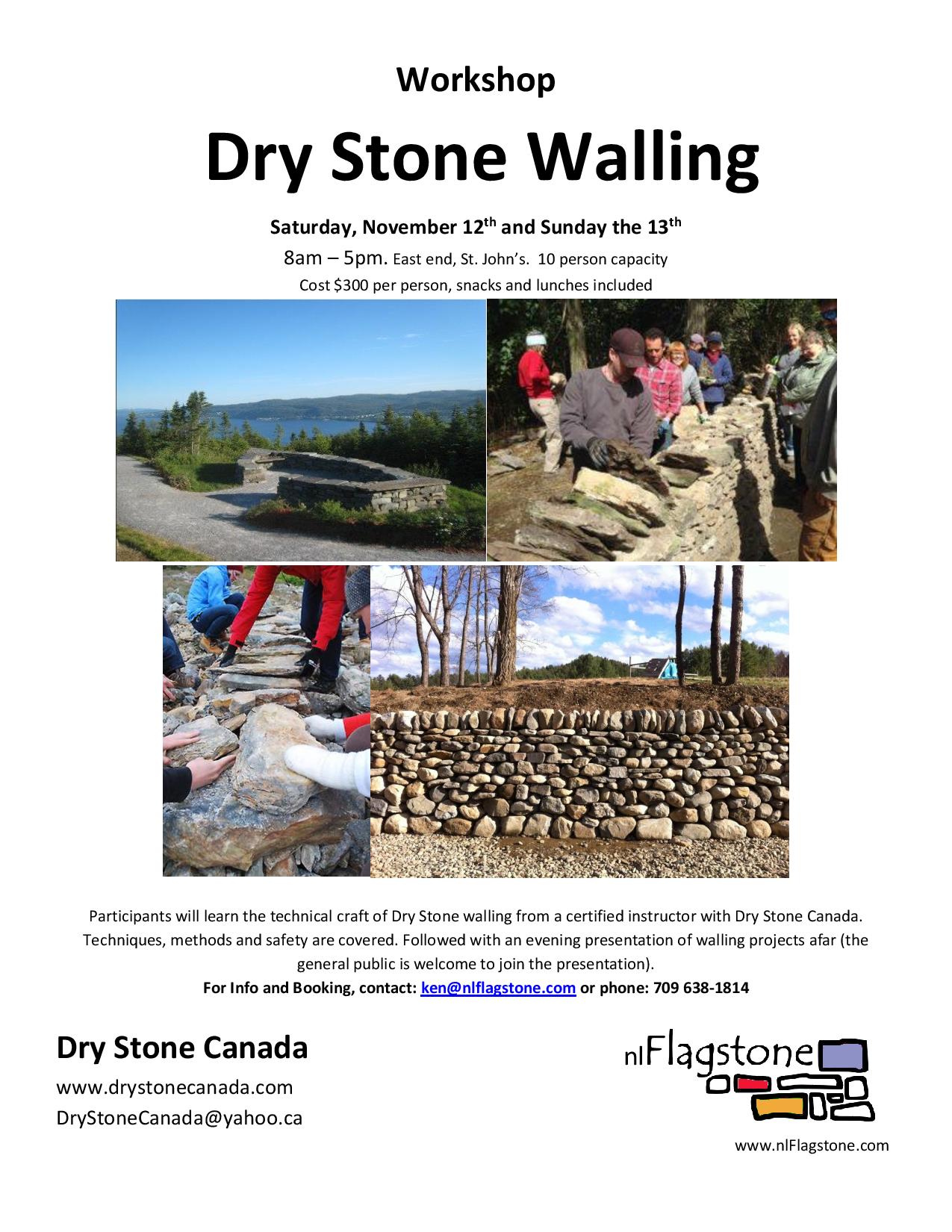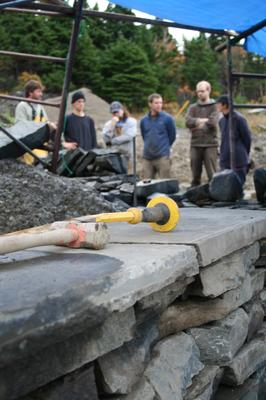 Workshops are organized using skills from the Dry Stone Walling Association of the UK, Dry Stone Canada, and the Stone Trust from Vermont USA. All are registered nonprofits interested in preserving and restoring stone work as well as developing technical walling skills. Hands-on workshops are run on a periodic basis and can encompass different levels of difficulty.
For venues
We are seeking partners on a continual basis to make the workshops possible. Please
contact us
if you have a project which could host a workshop. We have special interest in spaces accessible to the public.
For participants
We keep an email list for people interested in attending workshops;
let us know
if you would like to be included. Workshops run rain or shine. (A certification program exists for technical Dry Stone Walling: please visit the associations listed on our links page, and contact us if you have interest in pursuing this path as test days can be arranged). A non-exhaustive list of topics include:
Site preparation
Selecting and orienting stone
Foundations
Drainage
Through stones
Cope-stones and capstones
Batter and proportion
Pinning and packing
Properly Breaking joins
Forms, lines, levels
Overview of stone specific Tools